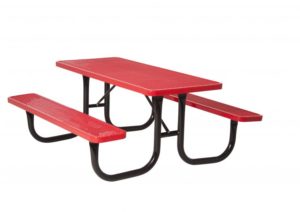 American Fence Company is always growing, and now we've grown into the outdoor recreational and playground market. American Playground Company specializes in the design, procurement and installation of outdoor recreation such as parks and playgrounds. Our office in South Dakota identified the potential in this new division and took charge to pave our way in the playground and outdoor recreational equipment market.
In our many years of operation, American Fence Company has become very experienced and skilled in the design, sale and installation of security solutions. We have a crew of expert installers who are extensively trained in handling and installing complicated and precise security equipment.
The attention to detail and great care are the perfect characteristics to transfer over into this new venture. We can ensure proper and professional installations that will maximize safety without compromising any fun. We want parents to be able to let their kids loose and play on this equipment without a second thought.
We don't use subcontractors for our playground and park installations, only our own hired crew members. We do this so we can guarantee all of our installers meet and exceed industry standards. We always work side by side with our customers through the entire process, from planning to final installation.
American Playground Company is the Midwest's premier choice for playgrounds and outdoor recreational projects. We would love to provide you with a free estimate! Give us a call today at 1-605-368-9929 or submit an online request.