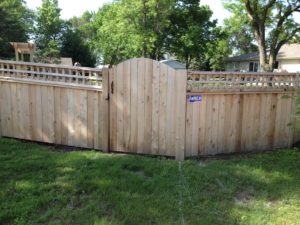 Over 50 years ago, American Fence Company started with just two men, a truck, two augers and a wheelbarrow. Our company has since grown into a multifaceted fence company complete with materials and fence installation. American Fence Company has flourished under our competitive strategy and we have built 9 branches that serve 13 states; along with a handful of divisions that specialize in playground, access control and landscaping. Our most recent branch just opened at the beginning of 2019 in Sioux City, Iowa.
Through our other Midwest branches surrounding Sioux City, we have been installing fencing in this area for years. Now, in 2019, we officially have a Sioux City branch and are more than ready for all your fence installation and material needs. Located at 4700 S. York Street, Sioux City, IA 51106, our new branch is ready to supply you with all your chain link, vinyl, wood, ornamental iron and custom fencing needs.
Sioux City's Choice Fence Contractor
If you live close to Sioux City but aren't within the city limits but you would like for American Fence Company of Sioux City to install your fence, don't worry. Our branches are not limited to the cities they're based in, but also the surrounding area and towns as well. The new Sioux City branch proudly serves Emerson, Winnebago, Walthill, Macy, Wakefield, Pender, Decatur, Wayne, Martinsburg, Obert, North Sioux City, Sergeant Bluff, Moville, Merril, Oto, Sloan, Akron, Anthon, Whiting, Le Mars, Kingsley, Mapleton, Holstein, Correctionville, Vermillion, Gayville and Elk Point.
American Fence Company proudly offers free estimates for residential, commercial and industrial fence installation. To get your own free estimate, simply stop in to our branch, submit an online request or give us a call at 712-454-7732. Tell our experienced estimators all about your project's specific needs and they will help you find the best fencing solutions for you.