It's been a hot, busy summer and American Fence Company has been very occupied with all our fence installations in Kearney, Nebraska. We've installed a wide variety of fence across many different projects, but we've noticed an uptick in the desire for ornamental fencing. This sophisticated and aesthetically appealing fence style is making its comeback.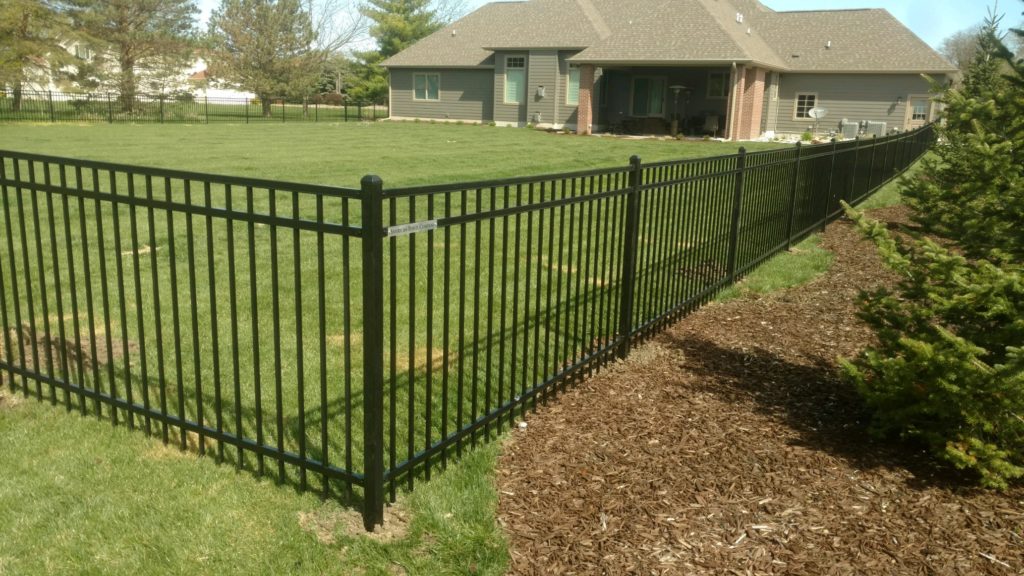 Decorative ornamental fence has never been more popular than it is now in Kearney, Nebraska. Your design options are limitless. You can choose the most popular as shown in the picture above, or put American Fence Company's full service design staff to work for you. If you can dream it, we can build it! Serving the Kearney area for over 50 Years!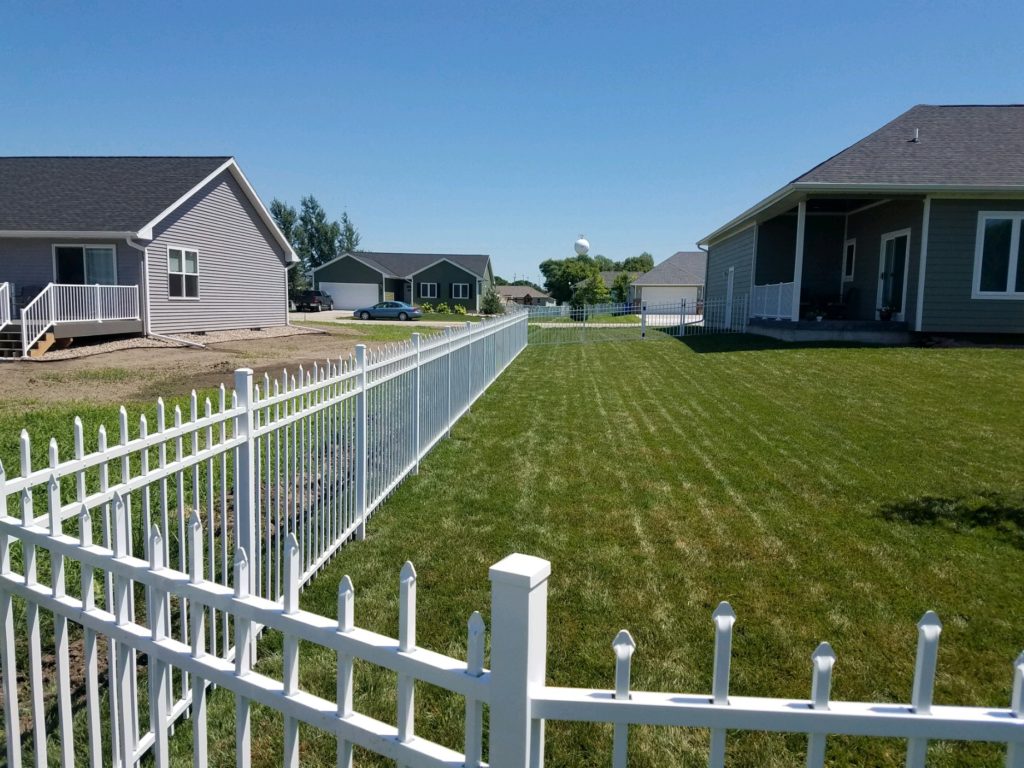 This project was installed in Kearney, NE. The homeowner was looking for a modern, classy look. Through some brain storming and a couple of options, they decided on the Series H White Alumi-Guard ornamental iron fencing. They also requested a white hand rail design to accent the fence and you can see from the photos that the designs accent the house and give it the modern look the homeowner was going for.